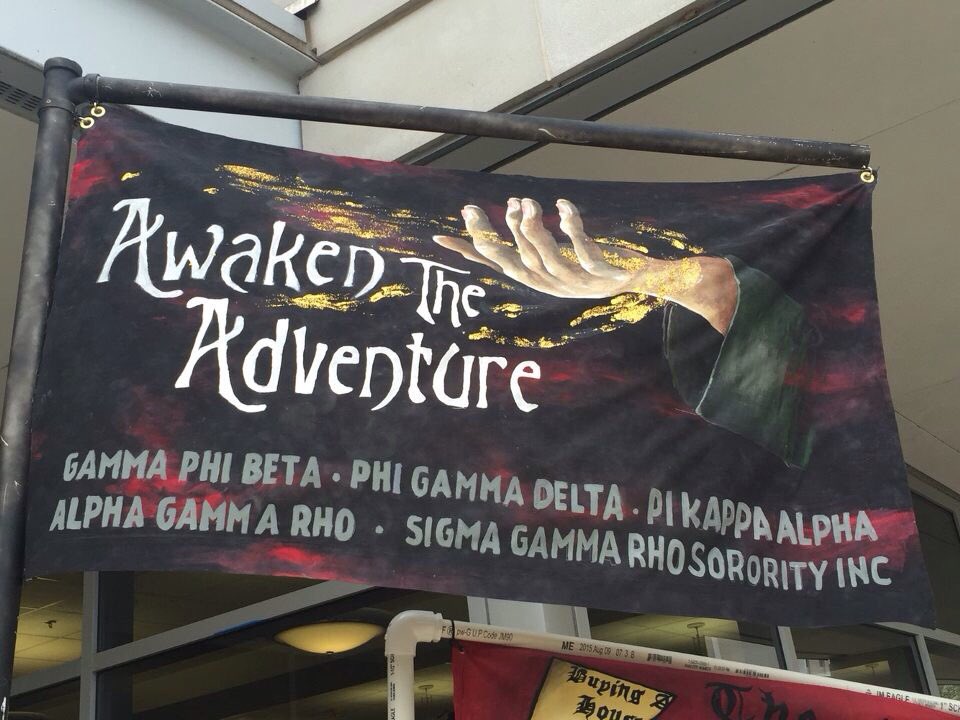 Last week was my first Greek Week at Missouri State! It was such a busy and exciting week. The overall theme was Adventure Awaits. Our team was made up of Gamma Phi Beta, Pi Kappa Alpha, Phi Gamma Delta, Alpha Gamma Rho and Sigma Gamma Rho, Inc. Our team's theme was 'Awake the Adventure' and explored dreams and nightmares in our house decorations and Greek Jam performance. I'm so proud of how much effort and creativity our team put into the week. Staying up until 3 am painting sets was absolutely worth it at the end of the week.
The week began with house decorations, the block party Tug-of-War, and Greek Olympics. Our team's house decorations placed second. Then, Gamma Phi Beta took third for women's Tug-of-War. On Monday, we cheered on our basketball and volleyball teams at the All Star Games. Our volleyball team took third place. An Educational Speaker came to talk about FSL unity on Wednesday. The Greek God and Goddess Pageant was on Thursday. FIJI's Gods placed third in the pageant and overall, which was so great! On Friday evening, our team placed second in Family Feud. The week ended on Saturday with Greek Jam!
Instagram // Twitter // Pinterest
Don't forget to follow Caiti Nicole on Bloglovin' so you never miss a post!