I delayed this post, and didn't post it on Sunday afternoon, so that the aftermath of the Lilly for Target launch could settle in. I also want to say that I'm not trying to show off! I loved seeing what everyone was able to purchase and reading about their chaotic experiences, so I hope you'l enjoy this post too.
Lilly for Target officially launched on Sunday (April 19), a day that will go down in history. Target was off to a rocky start with some leaks online and then everything was sold out online within an hour of the launch. A lot of people were able to get the items they wanted online, but I was too late. Instead, I had to brave the crowds at the biggest Target store in my area.

I arrived about twenty minutes before the store opened, and there were already about fifty women and their daughters lined up. Everyone's fathers were waiting in the car too. I had no idea that Lilly would be this big of a deal in Missouri. If you follow me on twitter, you have already seen these photos, but here they are: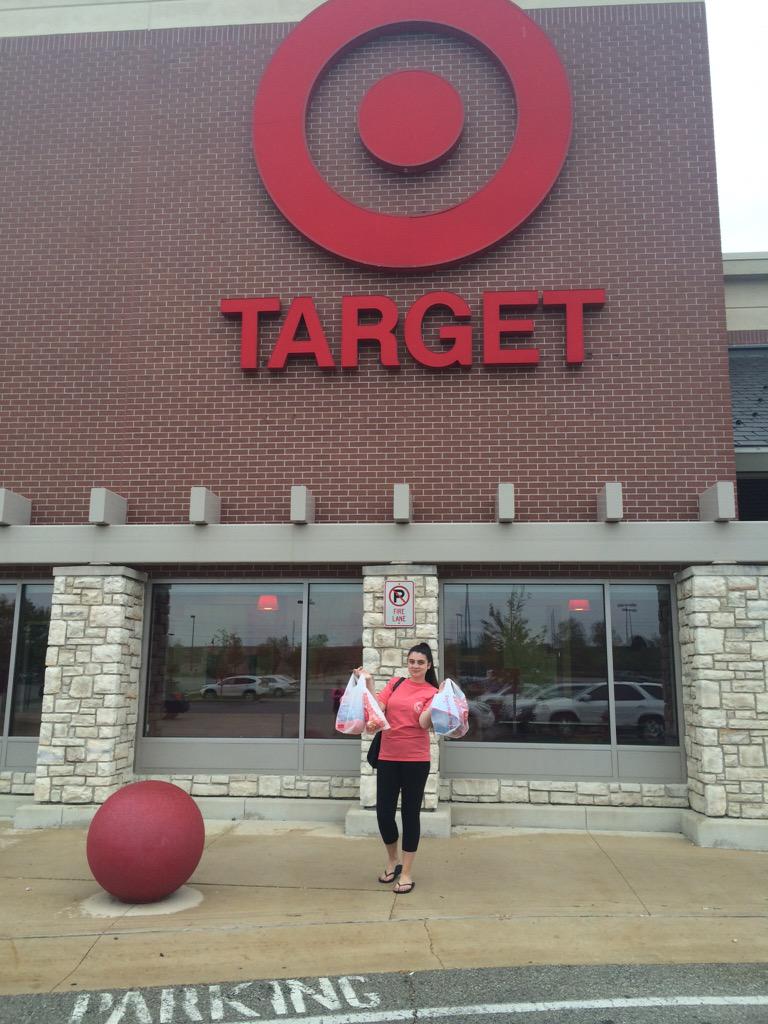 It was complete chaos when the doors opened. Women raced into the store and basically grabbed everything they could. Instead of looking at actual items, I reached for everything in my size. After all the racks were emptied, my mom and I hid in the men's section to go through our basket. I ended up putting a lot of stuff back, including a shirt I'd grabbed that was two sizes too big.
Once people went into the fitting rooms, there was a group of people waiting for what they decided didn't fit. This was how I got my Sea Urchin For You dress. I put some stuff onto that rack, and it barely touched the bar before women were grabbing it! I was impressed with the prices and the clothing, but not the execution of the launch.
There should have been more items available, and in a larger section. There were big posters in the store and Target made such a big deal out of this on social media. I was pretty disappointing to see only four racks of women's clothing. There was only two end caps of accessories and one with the beauty items.
I discussed this with my marketing teacher, and we decided that from a business standpoint, the launch went okay. Obviously, everyone is talking about Target and Lilly Pulitzer, which is what they wanted. Huge news and media outlets published stories about the event. However, a lot of people are mad. The supply clearly obviously not match the demand. Combine this with the demographic of shoppers, and it result in craziness.
Like I said, I did manage to walk out with a few good items, which are below.
Round Top Clutch - Pineapple Punch
Gold & Turquoise 19in Necklace